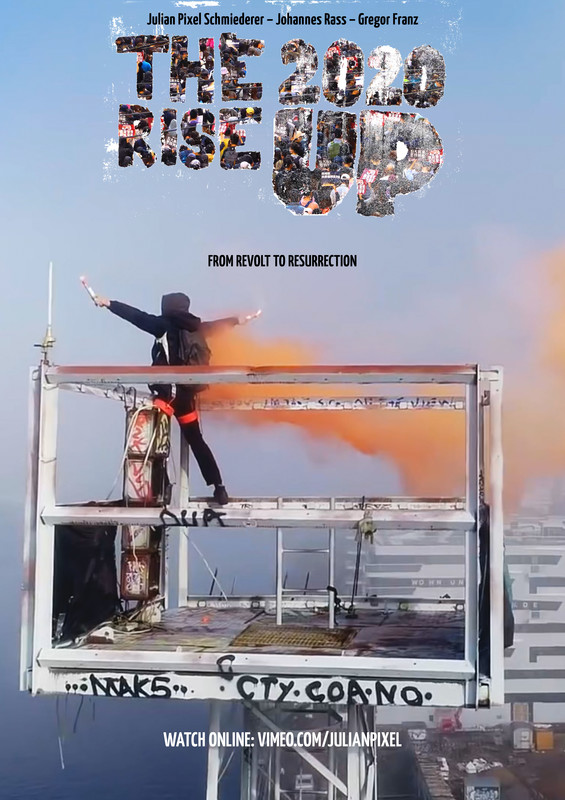 Release Year: November 1, 2020
Country: Austria
Director: Julian Schmiederer
Producer: Julian Schmiederer and Johannes Rass
In the past year, various activist groups around the world have repeatedly addressed the slogan "By 2020 we rise up!" as a reminder to politicians and corporations. This has created a certain tension and expectation as to whether 2020 is the year in which society will rise up, a tension that we, too, could not escape. But then came Corona and the global lockdown. The Corona virus brought the world to a standstill. This is exactly where the film begins with a striking before-and-after comparison, or in other words: from rise up to "resurrection".
The 2020 Rise up is a film project that was created by the effects of the initial restrictions and deals with them directly. How can one be politically active in one's own four walls? How do you mobilize the population if you cannot be active in public space? Various groupings have found ways and means and have not remained silent despite the standstill.
Julian Pixel Schmiederer (AT), born 02.02.02, is a director and sound engineer and first appeared artistically in 2010 as part of the Ars Eleronica Festival with the project "Pixel Guitars". In the cellar of the Linz tobacco factory, a surreal carpet of sound was
created with 10 guitars made to sound by motors.
Read More